Find a Great Job
If you are looking for a specific farming role right now, or for next season email us your query or telephone 021 867 149 for a discussion.
For enquiries regarding the positions below please email Aileen at our Office, aileen@agrispecialists.co.nz
Contract Milker, 175 cows, Split Calving, Matauri Bay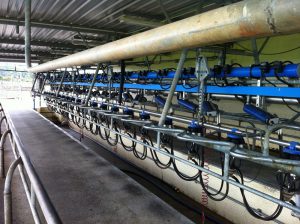 This Contract Milking position is on Northland's east coast, north of Kerikeri, and close to great fishing and beaches.
The herd comprises 175 Friesian-type cows, split calving with 100 calving in spring, and milking 75 head through winter. Facilities include a modern 20-aside HB, cup removers, and feed pad on largely free-draining soils.
This property has a ten year history of producing 68,000-71,000 kgMS thus achieving 400 kgMS/cow with inputs of maize silage and PKE. This is a well set up, simple, one-person operation.
We are looking for financially sound candidates with dairying experience at least at the herd management level, astute pasture management and best-practice animal husbandry systems. This unit is part of a larger dairying business so ability to work as part of a team, and proactive communication is essential.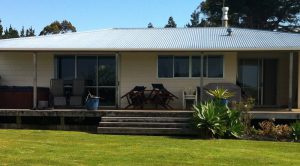 A four bedroom family home is available, close to the farm dairy. Situated 8 km from sparkling Matauri Bay and 20 mins to Kerikeri town centre. The school bus is available at the gate to Kaeo schooling, or a bus from the end of the road to Kerikeri schooling options.
Please email your application material to Aileen Samu on aileen@agrispecialists.co.nz, and for more information  phone Julie Gregson on 021 867 149.  Applications please by Monday 26 February 2018.
 www.agrispecialists.co.nz | office@agrispecialists.co.nz | 021 867 149 | PO Box 674, Whangarei, 0140
Contract Milker, 400 Cows, Ruawai Flats, Northland
Tidy, well farmed property operating a simple grass-based system
Good production, low-cost operation
Supportive wider team environment
Good first Contract role for an experienced dairy farmer
This is a productive Contract Milking opportunity based in one of Northland's best dairying districts—Ruawai. With up to 400 cows on 152 hectares of flat, fertile, marine clay soils this platform has the potential to consistently produce at 1,000 kgMS/ha.
This is a simple, pasture-based operation with minimal supplements comprising pit silage, summer crop and only strategic PKE.  A nearby runoff of 22 hectares supports the young stock for this operation and is the responsibility of the Contractor.
The property is tidy, well raced and watered, with a centrally located 35 aside HB dairy and two standoff pads. Budget conservatively on production of 130,000 kgMS from the established crossbred herd.
Our client seeks a Contract Milker who can deliver on productivity with this pasture-based system and fit the culture of team-work and learning promoted across the wider multi-farm dairying business.
You will be keen to hone your pasture management skills, take pride in best-practice animal husbandry and have a professional approach to your contract milking responsibilities. This is potentially a good first-time contract milking role for an experienced, well organised dairy farmer.
Ruawai, a prosperous, friendly rural community located on the banks of the Kaipara Harbour, is 139 km from Auckland CBD and 90 km from Whangarei. Two very good family homes are located on the property with excellent Primary and Secondary schooling available 5 km from the farm gate.
Enquiries to Julie Gregson, AgriSpecialists, on 021 867 149, and visit our website www.agrispecialists.co.nz. Your application material can be emailed to julie@agrispecialists.co.nz by 1 February 2018.

www.agrispecialists.co.nz | office@agrispecialists.co.nz | PO Box 674, Whangarei, 0140
Superior dairying infrastructure
Production capability of 1,000 kgMS/ha
An established family farm with good contour and fertility
One of nicest and most productive dairy properties in Northland
This property is on the market, but has not sold; the existing Sharemilkers have given their notice, and now the Farm Owner must secure a Sharemilker for the fast approaching 1 June 2018.
Just 18 km south of Kaitaia and 150 km from Whangarei you'll be surprised at the quality of this 500-cow Herd Owning Sharemilking opportunity.
Of the 200 effective hectares two thirds are top producing flats and the balance easy hill country.
A modern state-of-the-art 50 bale rotary shed with fully automated milking, feeding and drafting systems makes for an easy one-man operation. And there's a good complement of sheds for machinery and calf rearing.
The farm system is spring-calving (20 July), with a five year average production of 193,000 kgMS and a top of 217,000 kgMS. Inputs include PKE, pit silage, a summer chicory crop and over-sowing with annuals. However, the Owner is happy to review the existing system and consider your proposal.
Soil fertility levels are up there with Olsen P's in the 38-48 range; there's a good water supply and reticulation system, and 130 paddocks.
The 22 ha run-off is only 6 km away for young stock, silage and the wintering of 40-50 cows.
Our client seeks a financially sound Sharemilker who will deliver on productivity, and continue with the care and maintenance of this asset. A professional approach is essential, and regular communication with the Farm Consultant and Owner is an expectation.
There is a comfortable 4-bedroom family home with expansive garaging, and a three bedroom home with garage and sleep-out.
This well established business is one of Northland's best opportunities to reliably grow your stake in dairy.
Enquiries to Julie Gregson, AgriSpecialists, 021 867 149, and email your application material to julie@agrispecialists.co.nz.  Applications close Monday 5 February 2018.
www.agrispecialists.co.nz | office@agrispecialists.co.nz | PO Box 674, Whangarei, 0140
"The business of agriculture is increasingly more complex!"
Contact us now to schedule an appointment.