Rodd Hodgson
With over 13 years experience within the dairy Industry Rodd is an ideal professional to have working alongside your farming business.
His professional career started in Northland in the mid 90's as a Farm Management Consultant specialising in dairy. He then began a 10 year career within the New Zealand dairy companies that led to the formation of Fonterra where he held the position of General Manager Shareholder Relations.  In this key role Rodd managed a team of over 100 people delivering services to Fonterra farmers.
This experience as a farm consultant and senior management within the dairy company gives Rodd a unique set of skills that allows him to bring an in-depth knowledge and understanding of the whole dairy industry to your business.
Whether you require on-farm technical support, people management advice or business management and strategic support; Rodd will be able to offer practical and effective solutions for your business.
Rodd is available on mobile 021 761 739 or email rodd@agrispecialists.co.nz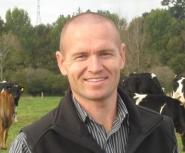 Julie Gregson
Julie joined the AgriSpecialists team in 2008 from Fonterra where she held the role of Area Manager in Northland for over eight years. After graduating from Massey University in the 1980s with a Masters Degree in Animal Production, Julie worked in the Waikato with MAF, involved in farm consultancy and animal breeding projects management. This background gives Julie an in-depth understanding of the dairy industry, and the daily issues that challenge your business operation.
Managing the recruitment, HR and projects arm of AgriSpecialists Julie will deliver to you excellent service and great people for your farming team. Speak with Julie on 021 867 149, or email julie@agrispecialists.co.nz
"A few years ago it was all about adopting the latest technologies on-farm. Now, we have all come to realise that the difference between a "farming business" and a truly sustainable and profitable business is all about the quality of the people who work in that enterprise. Our role is to help farmers find the people and then put in place the leadership and systems that allow those people to reach their full potential", Julie Gregson, AgriSpecialists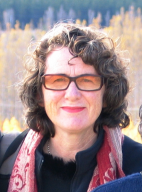 Karla Frost
Karla Frost has joined the AgriSpecialists team!
"The business of agriculture is increasingly more complex!"
Contact us now to schedule an appointment.